Stay at home with a highly experienced and trained live-in carer
While there are many good care homes, live-in care is quickly becoming the preferred option for people who want to stay in their own home while still getting the attention and help they need to live a better life.
Get A 20min Free Consultation
With Our Registered Manager
Staying at home with private live-in care that is of high quality
If given the choice, 97 % of the elderly will choose to stay at home, according to a poll performed by the Live-In Care Hub.
When families learn that a loved one or family member need increased levels of care and support, many assume that the only alternative is to place them in a care home setting.
Elderly person who wish to remain in their own homes while still receiving the care and support they need are increasingly choosing live-in care.
Day & Night, we are pleased to visit and assess your care and support needs in order to provide you with an accurate quote. This will be 100% free with no conditions attached.
Private Live-in Care Prices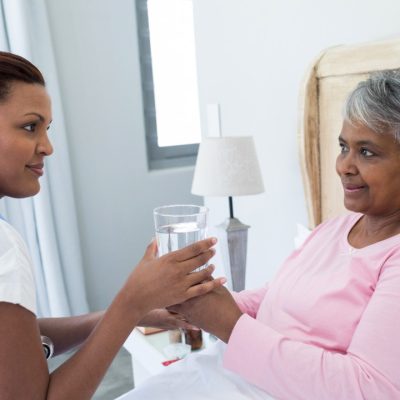 At Bolff Healthcare Services Ltd, we understand that cost is a major consideration when considering live-in care for yourself or a loved one. That's why we've always been open about how much live-in care costs.
Our live-in care staff are highly trained and experienced to assist you or your loved one with a wide range of requirements. As a result, our fees differ depending on your individual requirements and the level of care and support you require.
Depending on the level of care and support you require, our live-in care services start from £1,160 per week.
This fee is all-inclusive, and it includes chores that a care worker would not normally handle, such as accompanying you on outings, light gardening duties, and taking care of your pets etc.
Bolff Healthcare Services Ltd, our good reputation stems from our holistic, high-quality, and person-centred approach to live-in care. You have complete control and choice over your care, allowing it to meet your lifestyle, preferences, and dislikes.
Our Team of Care Assessors are available to come to your house and conduct a free, no-obligation assessment to provide you with an accurate price for your care. Simply fill out the form we will do the rest!
Get A 20min Free Consultation
WHAT COMES WITH OUR LIVE IN CARE SERVICE?
Get A 20min Free Consultation
The benefits of live-in care versus care home.
One-on-one care and assistance. In any care facility, one-on-one care is simply not possible.
A one-of-a-kind, highly personalised plan of care tailored to suit your care needs while also addressing how you want to live your life — no rigid timelines or set routines like those found in a care facility.
Specialist and sophisticated care delivered in the comfort of your own home by highly trained carers. The importance of familiar settings and routines in assisting persons living with specialised diseases, such as dementia, cannot be overstated.
There's no need to leave your beloved home, with all the upheaval and inconvenience that entails. Instead of being sold to cover care facility expenses, the family house can be kept in the family. Staying at home allows you to maintain control of your life while surrounded by all of your beloved memories and possessions.
If you have a beloved pet, you will be unable to place it in a care home. With live-in care, you can keep your pet and the caregiver will assist you in caring for it. If you have a dog, the caregiver will be pleased to walk it for you.
Considerable and established benefits to general health and well-being, as well as much-needed peace of mind and reassurance for family members
A care home cannot give highly personalised one-on-one care, and the way you choose to spend your life will be limited by imposed schedules – when to get up, eat your food, and when to socialise. For couples, live-in care allows you to remain together as a loving pair while receiving the care and support you require, which is not assured if both of you move into a residential care home.
When compared to needing two packages of care at a care home, live-in care for couples is a very cost-effective option — with live-in care, there is only a minimal additional expense to offer care to a couple.