Your Care & Support Needs Are Our Top Priority
Bolff Healthcare Services
Our care and support  is delivered based on your preferences to give  you control of  your care, dignity and independence
Get A 20min Free Consultation
With Our Registered Manager
At Bolff Healthcare services we believe home is the most comfortable place one can be so we bring care to your home when you need it the most.
We aim to give you personalised care solutions that are reliable and trustworthy. Our care plans are holistic in the sense that we cater to your emotional, physical, and social needs. Our home care assistance is developed around you or your loved one's routine and budget.
We are committed to meeting all your care needs and go above and beyond to ensure you get the best care available.
We provide high-quality live-in care service to you or your loved one. A professional Carer will move in with you to provide care and companionship round the clock. Care will be provided on a one-to-one basis and is personalised according to your care needs.
We will match you with a Carer who is compatible with and fully understands your care needs. They will ensure that our high standards of care are always met.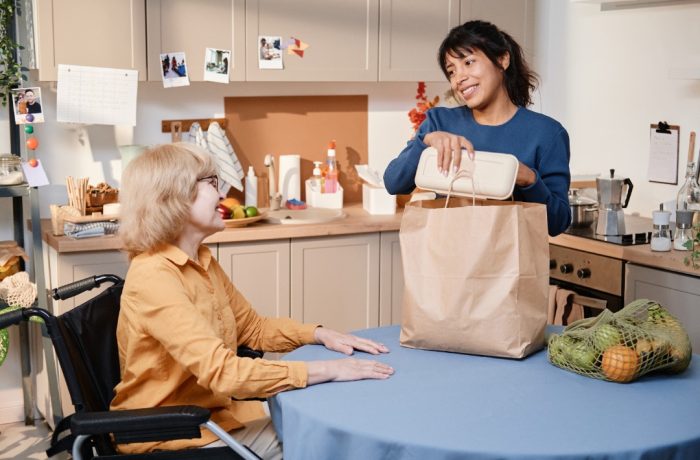 Domiciliary Care Services
Bolff Healthcare Services provides you with additional care and day-to-day support in the comfort of your home when you require it. Our support ranges from help with household tasks, personal care, preparing and cooking meals. We help with anything that allows you to maintain your independence and quality of life.
A Carer can be arranged to visit you once or a couple of times per day, be it morning, afternoon or night visit. From 30 minutes to an hour depending on your care and support requirements.
We offer substantial and ongoing support to you or your loved one when affected by any chronic illness, disability, or coming from hospital treatment.
Our trained Carers are there to support several complex medical conditions such as dementia, Parkinson's disease, multiple sclerosis, stroke, respiratory conditions, and congenital disease.
We offer a short-term and flexible arrangement that allows you or your loved one to be taken care of in the comfort of your home whilst the primary caregiver is taking a much-needed rest from the duties of caregiving.
Isolation is one of the challenges faced by the elderly in our society and has a dire effect on their health and general well-being. At Bolff we offer companionship services aimed at curbing the diverse impact of isolation.
A professional Carer will come and live with you in your home to provide you with companionship care, and support you need. This can be few hours, a day or live in.
We offer care to you or your loved one when you have had hospital treatment following surgery or an acute illness and require care, recovery, and rest.
Our re-ablement service focuses on making you comfortable, rehabilitation, support to rebuild life skills and improve quality of life.
Day & Night, we are pleased to visit and assess your care and support needs in order to provide you with an accurate quote. This will be 100% free with no conditions attached.
Get A 20min Free Consultation