Improving Quality of Lives Together
Bolff Healthcare Services
Specialist Homecare and Supported Living Providers
Get A 20min Free Consultation
With Our Registered Manager
Welcome to Bolff Healthcare Services
We are grateful that you visited our website and are considering us to provide you with our Homecare or Supported Living services. It is our top priority to give you bespoke services that will enhance the quality of your lives. Let's take the steps to ensure that you are living as independently as possible in the comfort of your home.
At Bolff Healthcare services we believe home is the most comfortable place one can be so we bring care to your home when you need it the most.
We aim to give you personalised care solutions that are reliable and trustworthy.
We are committed to meeting all your care needs and go above and beyond to ensure you get the best care available.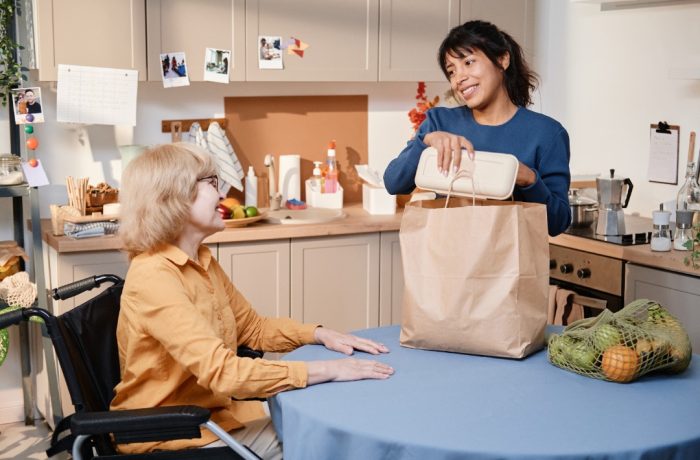 Supported Living Services
Bolff healthcare services is a Local Authority Supported Living service provider. We provide you with person-centered support and care that enables you to grow and develop your skills and independence in the comfort of your home.
Our bespoke supported living services cater for young people of both genders, aged 16+ with
Complex needs
Mental health problems
Learning difficulties
A history of drug or alcohol dependency.
Severe physical disabilities.
At Bolff Healthcare, your safety is our foremost concern. We go above and beyond to safeguard you from neglect, harm, and abuse. Our dedicated team is trained to identify and promptly address any signs of concern. With a vigilant eye on your well-being, we have implemented a robust safeguarding policy that encompasses every aspect of our care delivery.
From customised care plans to active participation in decision-making, collaborative relationships, and a holistic approach considering psychological, social, and physical demands, we prioritise your safety at every step. Our commitment extends to the continuous monitoring and adjustment of care plans to meet your changing needs and preferences. Choose Bolff Healthcare for a secure and supportive environment where your safety is our top priority.
At Bolff Healthcare, our person-centred approach revolves around you and your unique needs. We take pride in offering care that is tailored specifically to you, recognising your distinct requirements, objectives, and interests. Our goal is to create a warm and supportive atmosphere that not only meets but exceeds your expectations, promoting your overall well-being.
Our staff actively involves you in the care planning process, ensuring that decisions align with your preferences and desires. We believe in fostering collaborative relationships built on open communication, mutual respect, and active listening. With a holistic approach that considers psychological, social, and physical aspects, Bolff Healthcare is dedicated to providing you with personalised care that prioritises your needs and aspirations.
Get A 20min Free Consultation
Wonderful Care For My Mum
I cannot thank or praise Bolff Healthcare highly enough for the wonderful care they gave my mum in the last week of her life. They were patient, kind and a pleasure to be around, becoming in that short time part of the family. They made a difficult time so much easier to bear for which we will always be hugely grateful.
I would highly recommend this company
They are efficient, caring, reliable, respectful and passionate about their job. My mum loves her daily visits from the carers. They are all so friendly, always make her smile and laugh and are so gentle and considerate when carrying out their daily duties. I cannot thank the manager and her team enough for the care they provide for my mum.
Good care and a great team
We were very impressed by the speed with which a carer was provided and the fact that the client would consistently be seeing the same carer. As he has dementia, it was important that he was not confused by a series of different individuals. The carer quickly built up trust and went to the effort of enquiring about the client's interests and then informing himself sufficiently to be able to have regular, meaningful conversations with his client. He is very kind, very caring and very thorough. He is able to cajole the client into eating or showering, even when he is reluctant, by gentle persuasion and sheer kindness. He has gone above and beyond by washing up, scrubbing carpet stains and generally helping to make the home environment a clean and tidy one. We would highly recommend this service and feel very lucky to have found such a supportive and helpful organisation.
The care my mum receives is professional.
The carers are just wonderful always happy to help smiling and kind. They have made a huge impact on us as a family with the kindness and care they show. My mum looks forward to the visits she receives. I would recommend them to anyone who asks.
A very professional and caring company
A very professional and caring company. Communication with them is excellent and they go above and beyond to help our mother and us. They have really transformed our mother's care to date since early 2022.
A team full of superstars!
I honestly cannot enthusise or express how grateful we are as a family to have had such a wonderful team care for my dearest Nan. They were all so lovely and caring towards not only my nan but to us as a whole family. Seeing the on going happiness and fulfilment they brought into my nans life was genuinely so warming. The patience and bond they formed with my Nan was like no other, they really took her under as family and she received so much loving from all of them. My nan was always so happy and cheeeful around them because that's the environment they created for her – they were welcoming, compassionate & always went above and beyond. Over the past 2 years as a team they made so many memories with my nan, it was only ever positive remarks towards them and gratitude at how grateful she was to be surrounded with the most caring people to care for her.
As a family we would also like to express how thankful we are to have come across you. We was really touched at the impact you had on our nan and her excitement to always be greeted by you daily. You cared like no other and for that we will never forget you as a family.
Nanny Maureen will forever think about you all X